A love affair
Posted by SIMI KHURANA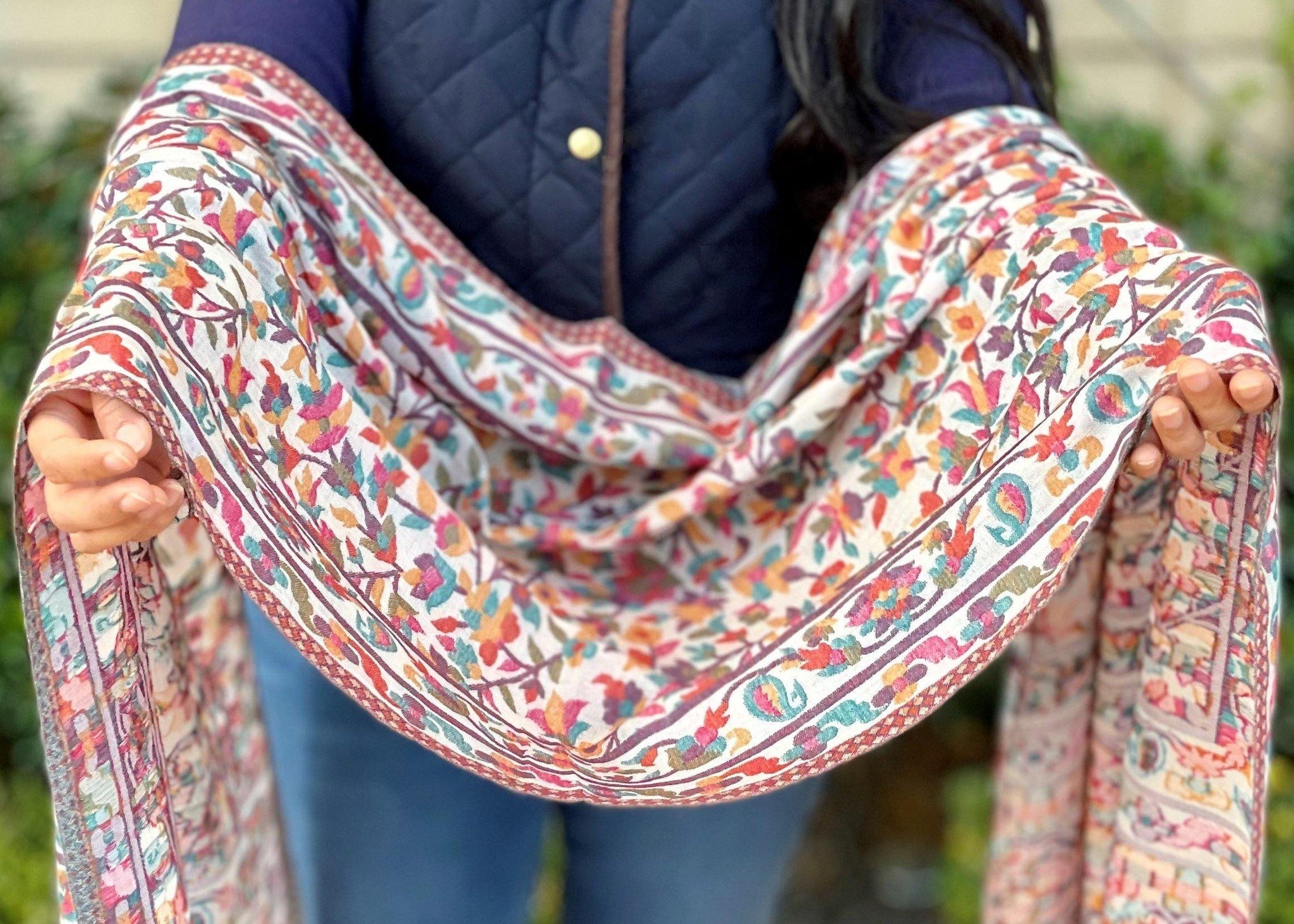 Our love for stoles started back in our flying days when they would be an essential part of our 'travel kit' to any flight we would go on. Whatever the destination one of our collection of colorful stoles were sure to add cheer and color.
If it was a cold Paris, we'd have them wrapped around our necks for cozy warmth and walk on Champs Elysees to get the most delicious crepes. If it was a hot Bangkok, they would be our cool companions into the weekend market. On windy days like on our cruise in Greece we would cover our heads with them and keep our hairstyles intact.
To dress up for going to a fancy dinner with the whole set of crew these stoles would magically transform our staple black outfit into something dressy that was sure to garner compliments. Whatever the occasion these stoles would always rise to the occasion.
I so fondly (in hindsight, at that time I hated it) remember our standby days where we would be waiting at the airport to catch a ride back home on our days off. These stoles were our warm companions on the freezing airport and from there would be a cozy cover in the aircraft too.
After use, these would get tucked right into our handbags. How can one not love these versatile pieces of fabric? I personally have been collecting stoles for the past 20 odd years and have one in almost every color. Each one has travelled with me and has a pleasant memory hidden inside its folds. I am now blessed to live in San Francisco where I can wear stoles all year round and each time, I wear one it brings back a fond memory.
It is this very love for stoles that led us to create Maker's Weave. It serves as a reminder of our travels that brought us so much joy, we have so many memories, have had so many adventures, have shopped, explored and the wanderlust continues.
Despite the unprecedented times we still embrace life fully and look for joy in small things. We may not be able to travel as much but it does not stop us from enjoying our journey right now….we want you to be a part of our journey and share a piece of Maker's Weave.