Trendy and Versatile Scarves – Part I
Posted by MAKERSWEAVE ADMIN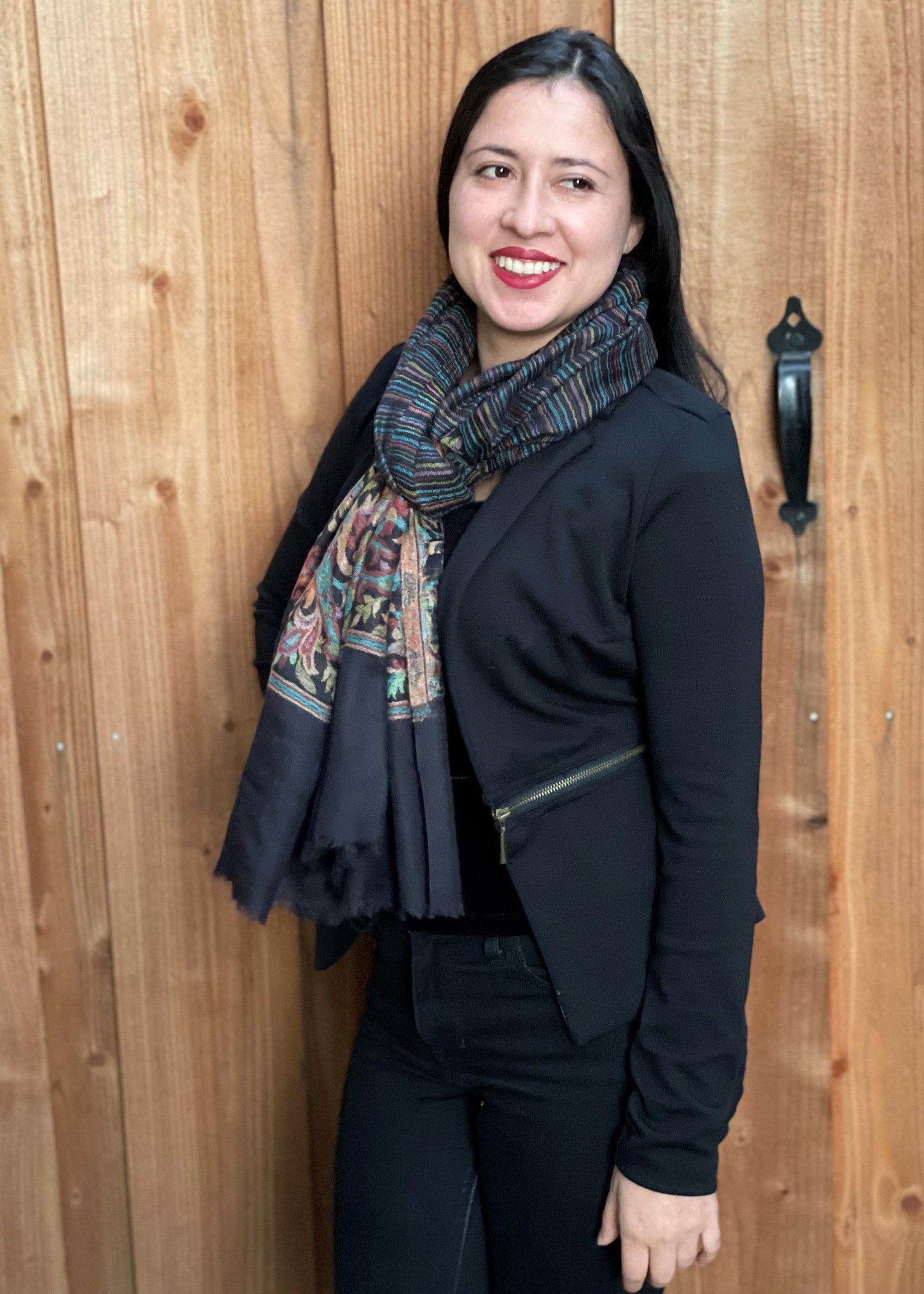 Aren't scarves so trendy and versatile? There are a million ways to drape them depending on the fabric and seasons. Silk scarves work well with more casual styles and cashmere ones work wonders to envelop you in warmth.
Here are two styles to wear Maker's Weave scarves and stoles. We picked a few from our Cashmere collection and one from our reversible Soft and Warm collection to suit your style.
Classic Simple Loop
Fold the scarf in half so you have a closed loop at one end. Place the scarf around your neck and pull the two loose ends through the loop. Voila! You are done. That was easy wasn't it?
Fancy French Knot
Fold the scarf in half and put it around your shoulders. Take one loose end and pull it over and under the scarf loop. Take the second piece and go under the same loop. A little twist but how fancy!
Sharing a recent post in Chicago Tribune to check out other styles. 
https://www.chicagotribune.com/consumer-reviews/sns-bestreviews-fashion-how-to-wear-scarf-20210209-tsdqzu3c4za33kcsrgnddmvpom-story.html